"A product that actually makes my daughter excited about oral hygiene! It's so easy to use, and she loves the taste. I'm noticing her breath is fresher and her gums look healthier!"
—Angela Chua
Regular price
Sale price
$15
$32
Unit price
per
+FREE SHIPPING
Unlock the secret to your child's optimal oral health with our AutoBrush Oral Probiotics—the best oral probiotics for kids on the market! Clinically proven, these probiotics specialize in tackling gingivitis and dental plaque. Each bottle contains 30 chewable, vanilla-flavored tablets brimming with 1 billion CFUs of our patented Floradapt™ strains, curated especially for kids!

Wave goodbye to cavities and gum disease as it actively reduces plaque and inflammation. Boost the presence of beneficial bacteria in little mouths, shielding against respiratory infections and other illnesses, while minimizing the bacteria causing bad breath. For the best results, take one (1) tablet daily after brushing your teeth.
What's in your refill plan?
Get a fresh pack every to prevent worn-out bristles and bacteria buildup. Pause, cancel, or update anytime.
Regular price
Sale price
$15
$32
Unit price
per
View full details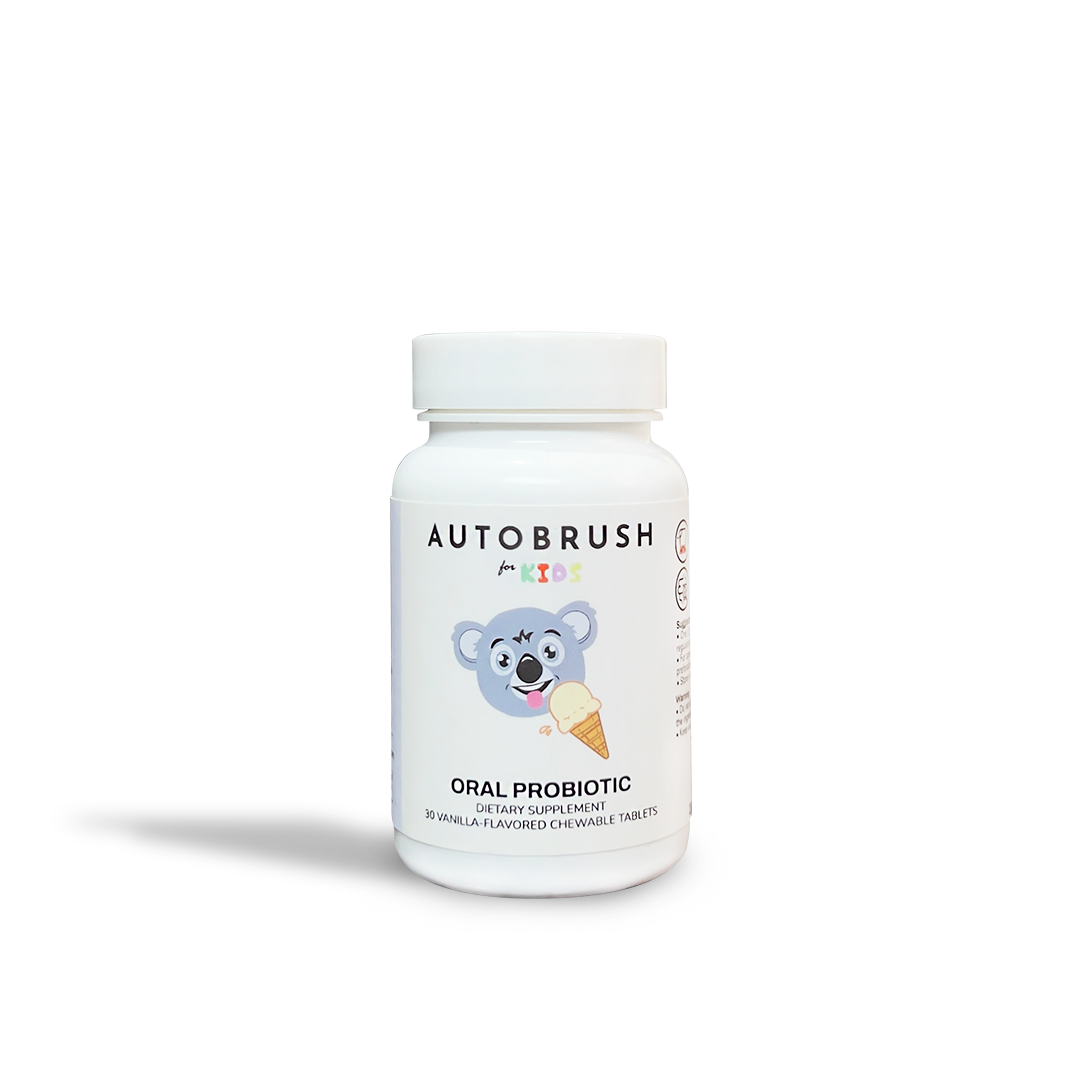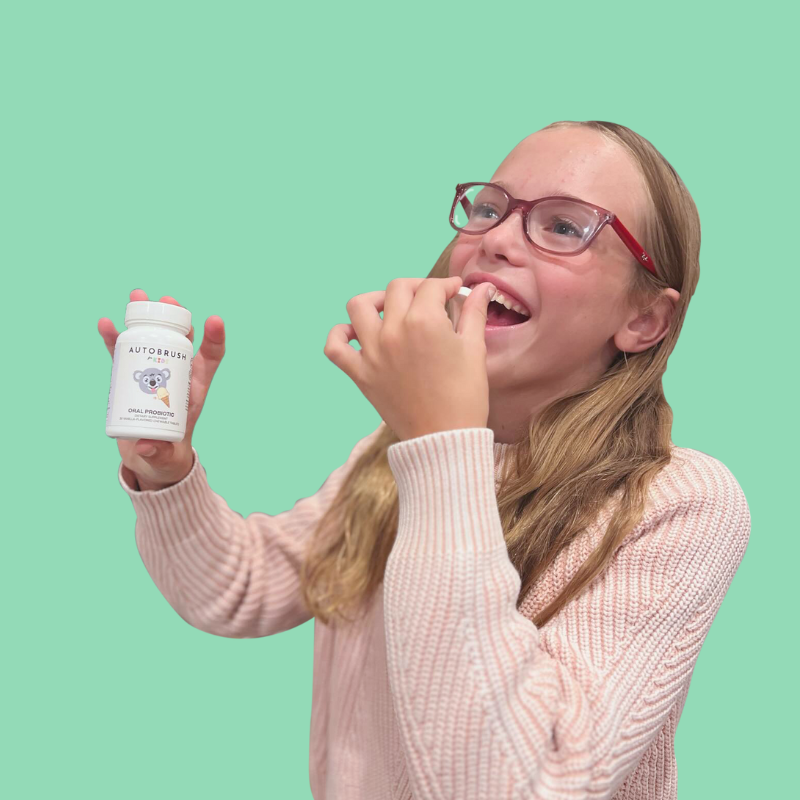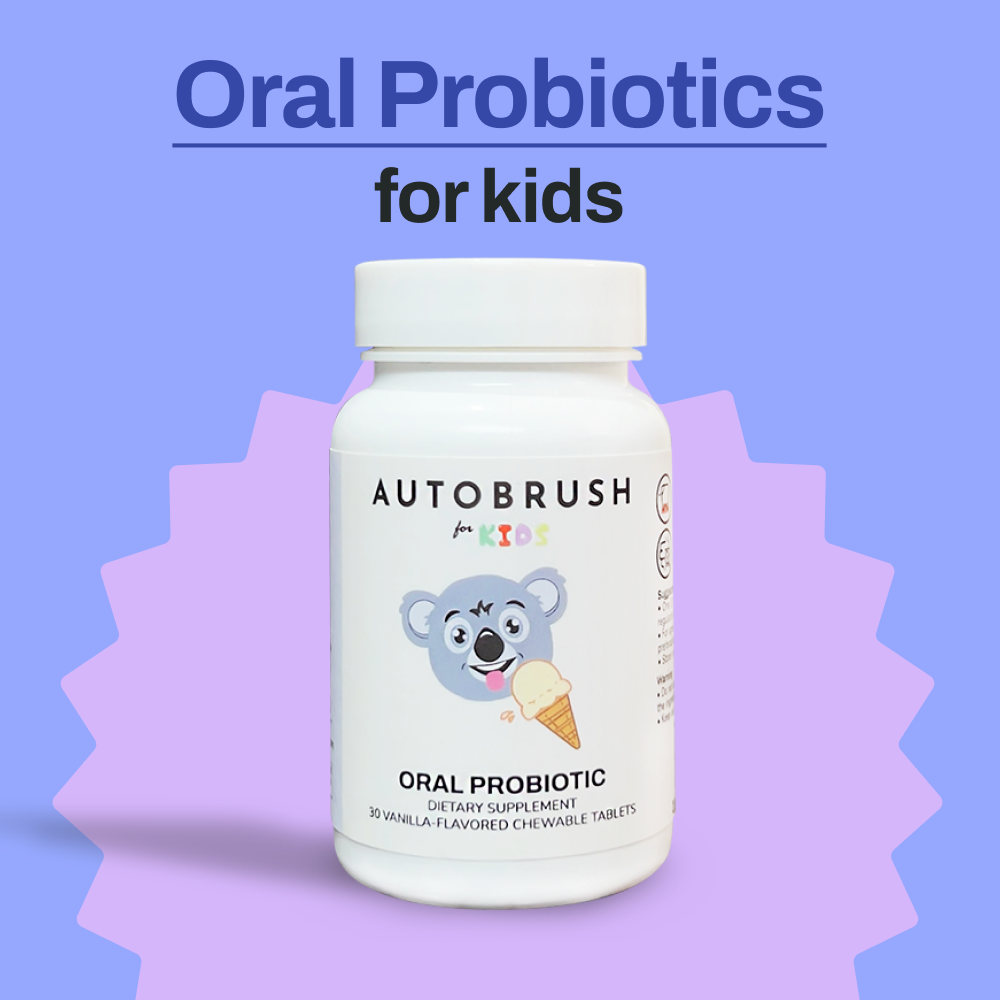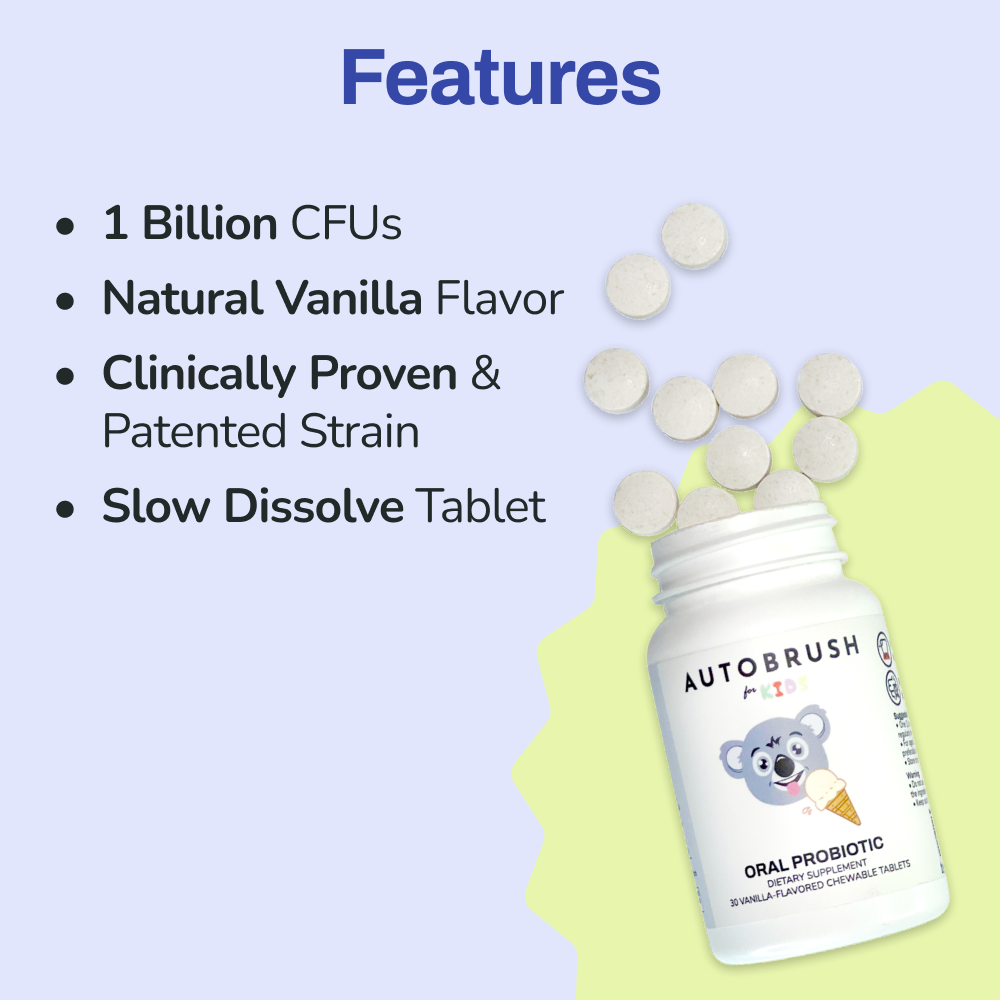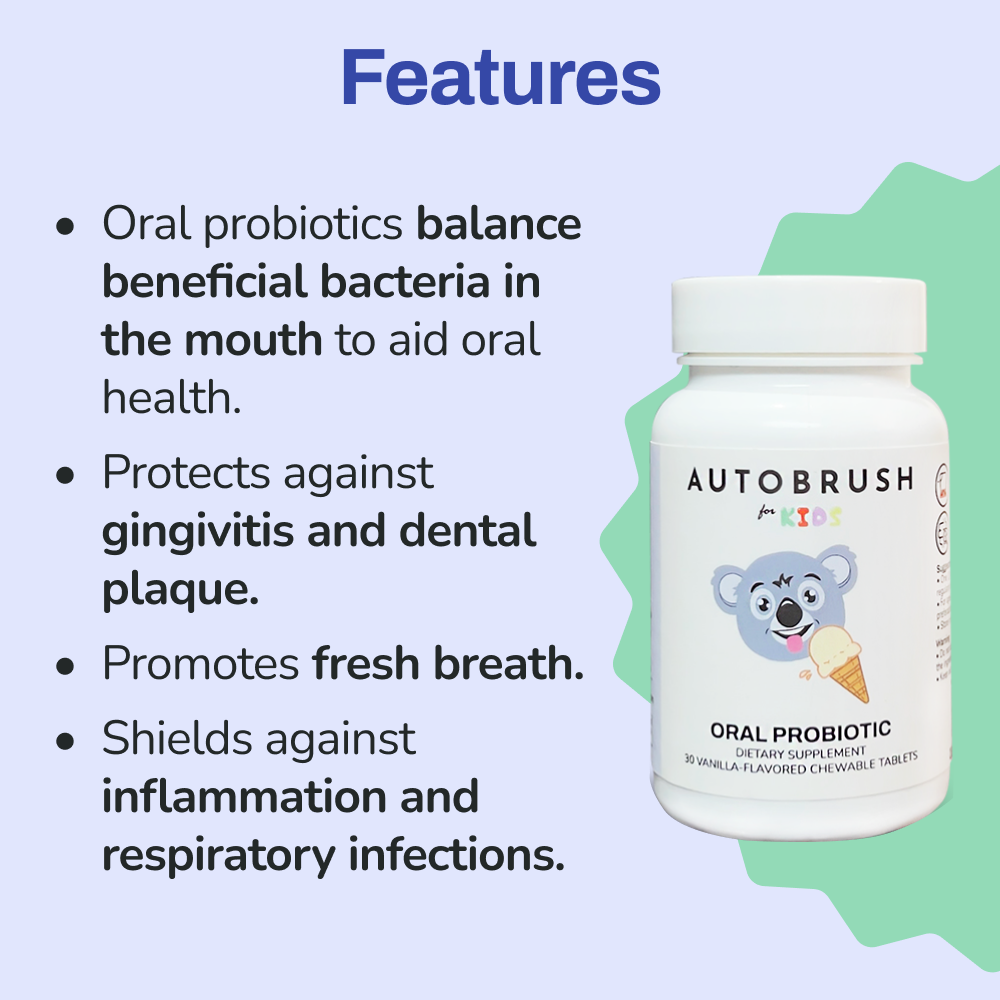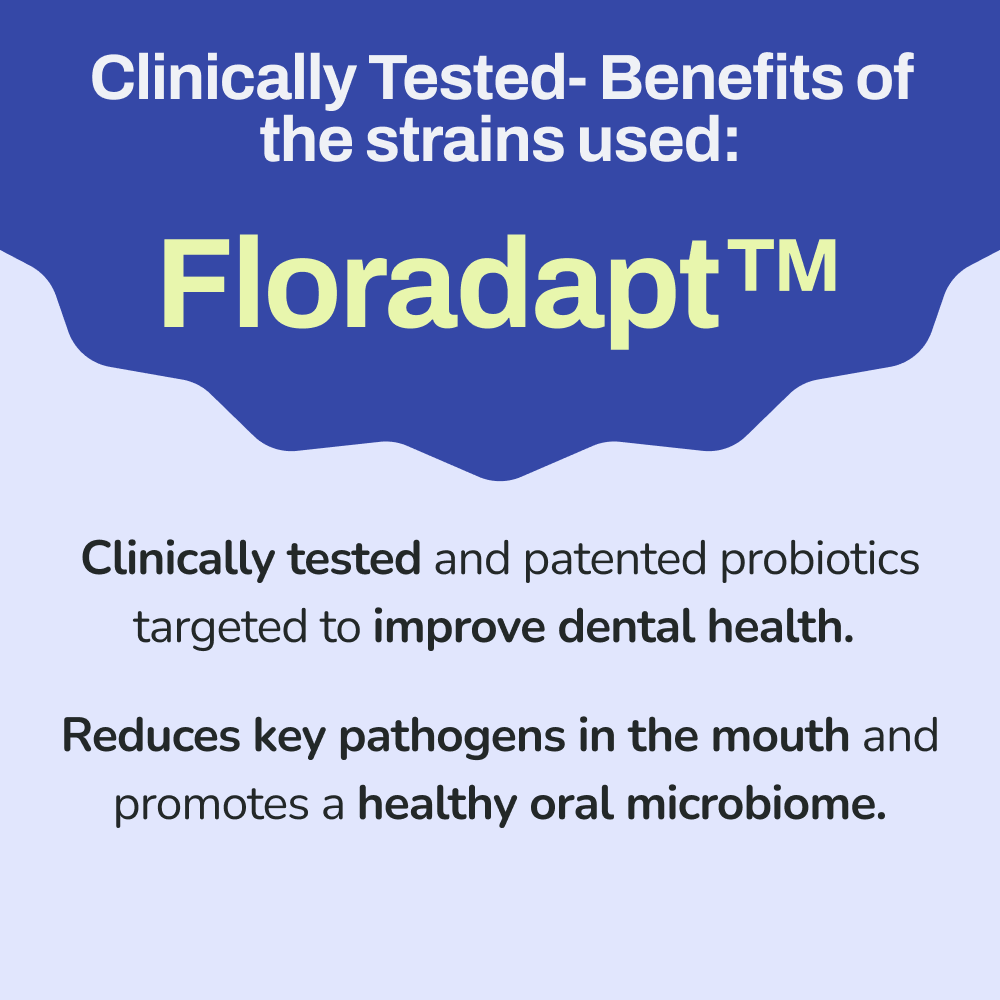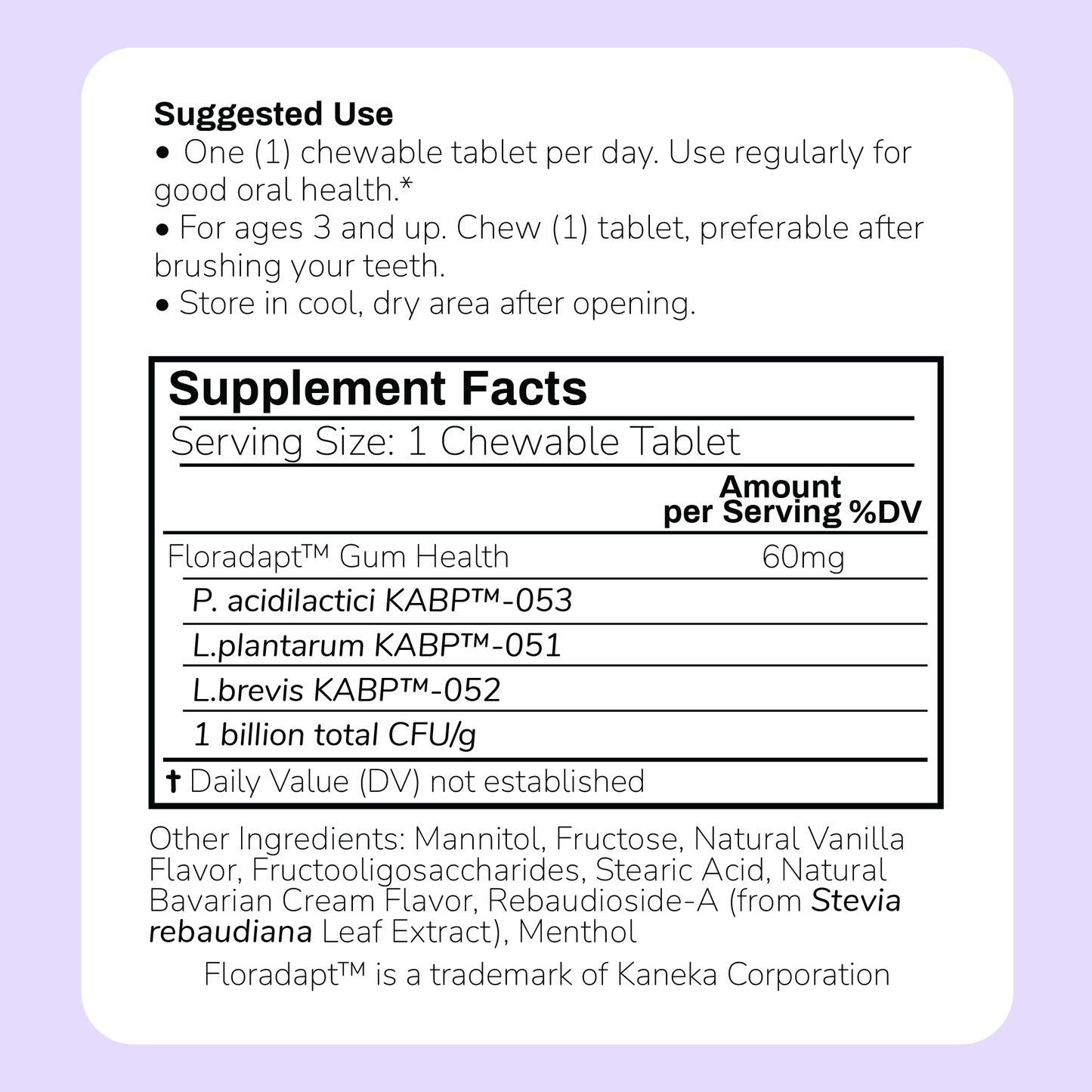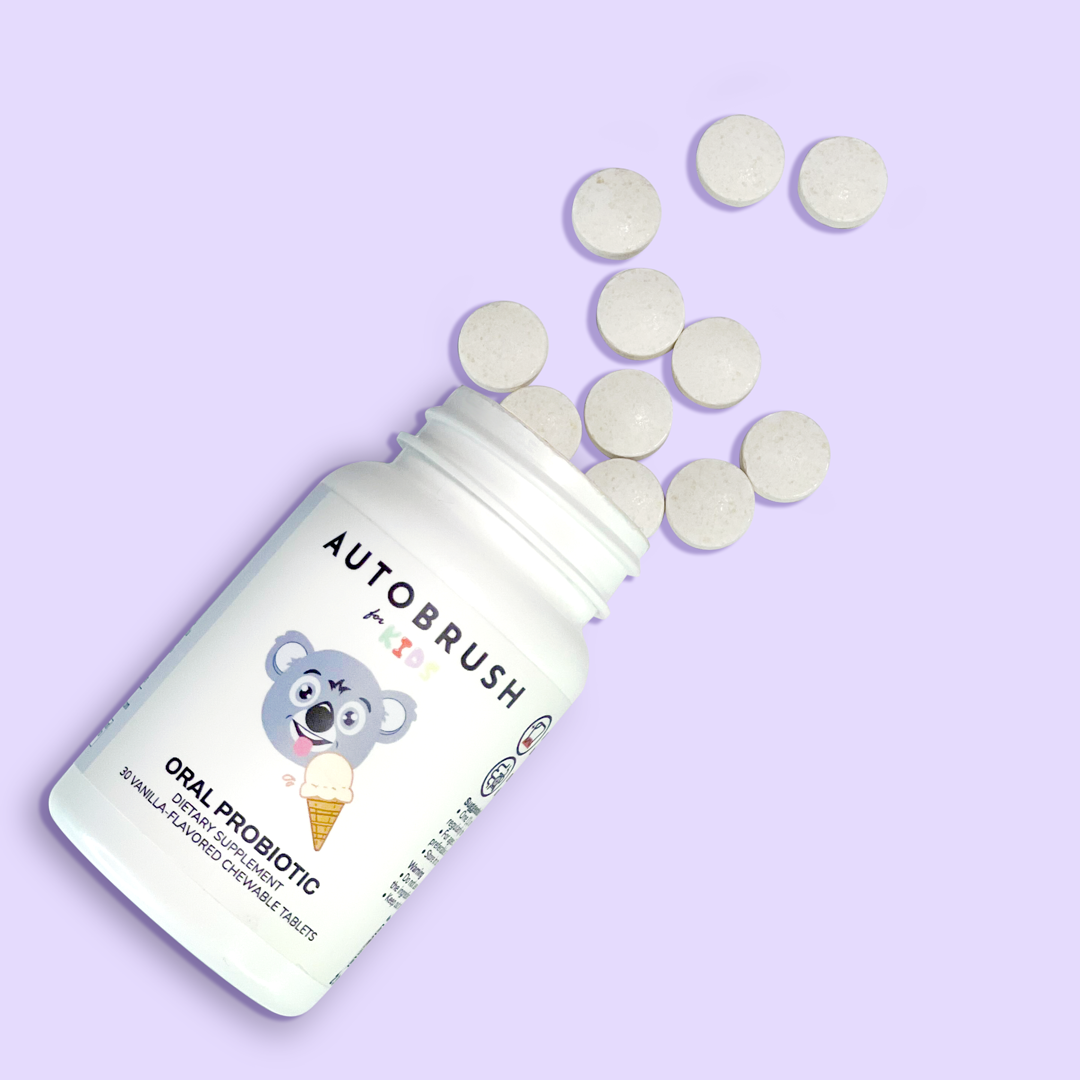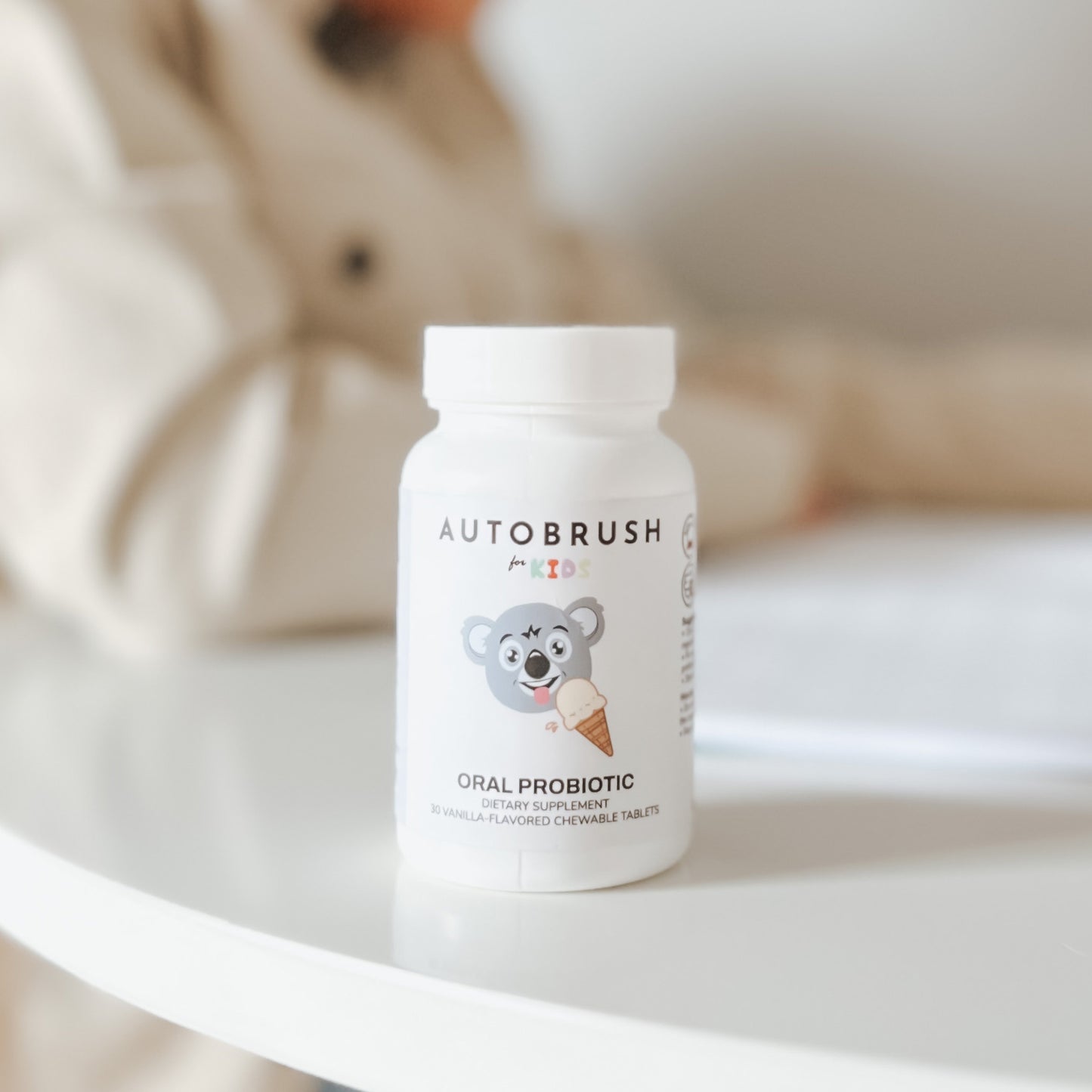 Frequently Asked Questions
What makes AutoBrush different than regular toothbrushes?
We are the only u-shaped toothbrush with a patented nylon brush head (as opposed to silicone) with a clinical study to back our claims. In our study with Salus Research, they found AutoBrush removed plaque 27X better than a traditional brush.
Do cheaper u-shaped toothbrushes clean just as good as AutoBrush?
Nope! Those knockoffs with silicone bristles were shown in several studies to be as effective as not brushing at all.
How effective is AutoBrush on the gum line?
In our clinical study with Salus Research, AutoBrush was proven to clean a full 20X better along the gumline than a traditional toothbrush.

You can read the whole study here:
Are there clinical studies to prove AutoBrush works?
We have 1 clinical study (at the moment, more to come!). We are the only u-shaped toothbrush on the market shown to brush even better than traditional manual toothbrushes.

Read our results summary
What are your customer happiness policies?
30-day money-back guarantee
Lifetime warranty while you stay subscribed
Hassle free returns
Free shipping on orders $125+ or when you subscribe!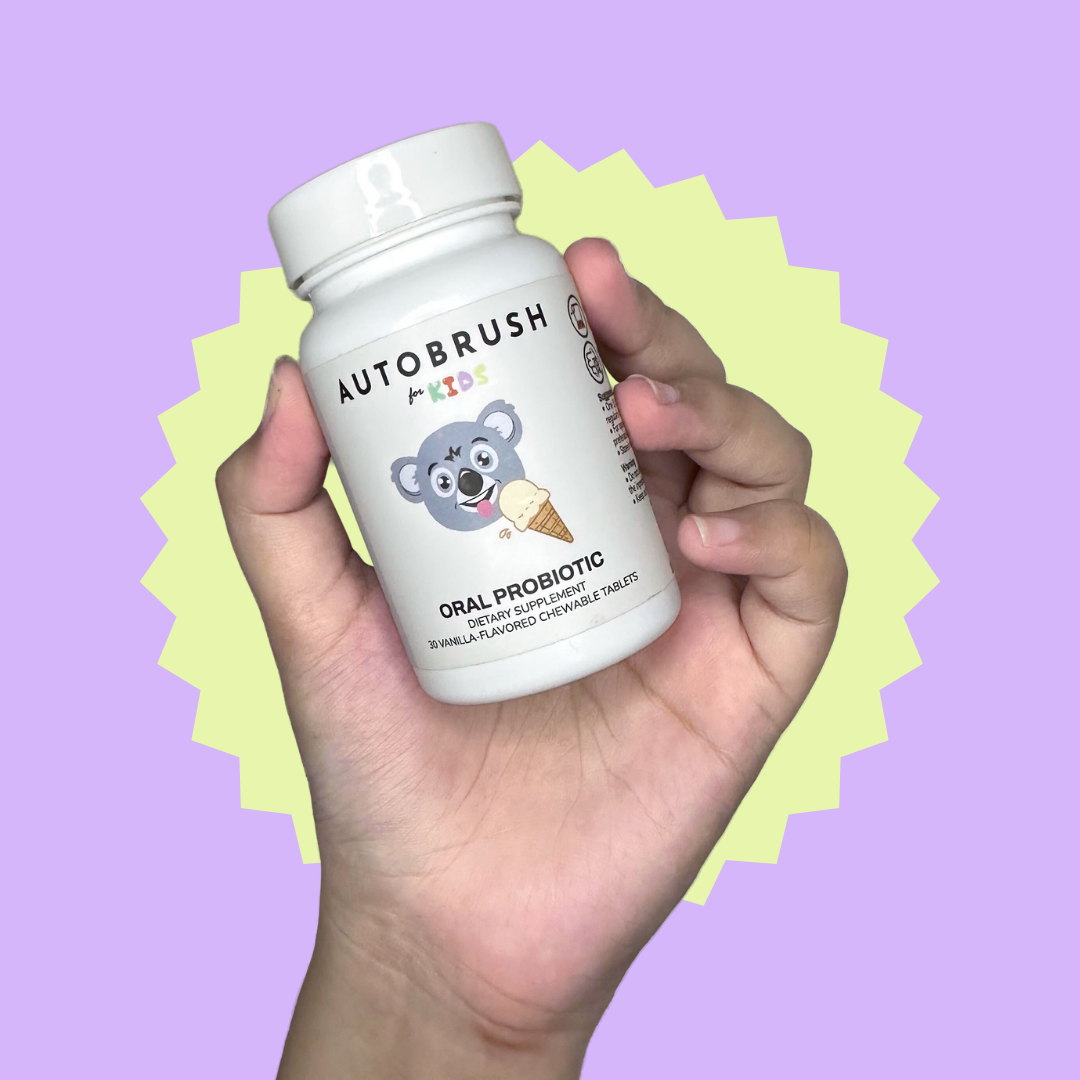 Clinically Backed and Patented Formula
Our specialized blend, featuring our patented Floradapt™ strains and fortified with 1 billion CFUs, is backed by research from a clinical study by Kaneka Probiotics. It's meticulously engineered to target harmful oral bacteria such as Tannerella forsythia and Porphyromonas gingivalis. Our advanced formula offers exceptional protection for teeth and gums, promoting balance and fostering a healthy oral environment.
She has been loving them especially the vanilla flavor and it has been keeping her oral health intact. Her gums are healthy, her breath stays smelling good all day and they even help her immune system for her gut health because of the probiotics in there.
Plus, this is a huge win! My kids absolutely love the vanilla flavor and so do I. There's no fuss to get them to take it after brushing.
There is nothing quite like it on the market! Guess what? My daughter loves the taste. With AutoBrush Kids Oral Probiotics, I feel more confident about our daughter's dental hygiene.
Not only do they work in promoting good digestive health, they also promote healthy teeth and gums… it's super easy for them to take… 10 of out 10 recommend!
Your Guide to Oral Probiotics
Frequently Asked Questions
Got questions? We've got answers! Check out our full customer care center for more info
LEARN MORE
How do these probiotics target harmful oral bacteria?
AutoBrush Kids Oral Probiotics are designed with a clinically backed formula that targets harmful bacteria such as Tannerella forsythia and Porphyromonas gingivalis. The advanced dental defense aims to reduce these key oral pathogens, offering a stronger guard against dental issues in children.
Can they be added to my child's current oral care routine?
Incorporating these oral probiotics into your child's daily oral care routine is straightforward and hassle-free. They are designed to complement existing practices like brushing and flossing, making it an easy addition to maintain your child's oral health.
What makes your formula unique?
What sets our formula apart is its patented composition, meticulously developed to focus solely on enhancing dental health. This makes it a unique and specialized product that you won't find elsewhere in the market.
Do they balance my child's oral microbiome?
Beyond just defensive capabilities, these probiotics contribute to a balanced oral microbiome by introducing beneficial bacteria. This cultivates a healthier oral environment, which is integral for your child's overall oral well-being.
Are they clinically tested for long-term dental health?
Our oral probiotics are backed by rigorous clinical testing and research, offering parents the confidence that they're investing in a proven solution. Trust in AutoBrush to provide effective, long-term support for your child's dental health.