Home
/
Clinically Proven | AutoBrush
Backed Up By Clinical Data
We put AutoBrush to the test… and then test some more. With the help of dental professionals, all of the AutoBrush products are put through rigorous in-house testing. We also put AutoBrush in the hands of third-party, renowned researchers to see how well the AutoBrush stacks up against the typical kid's toothbrush.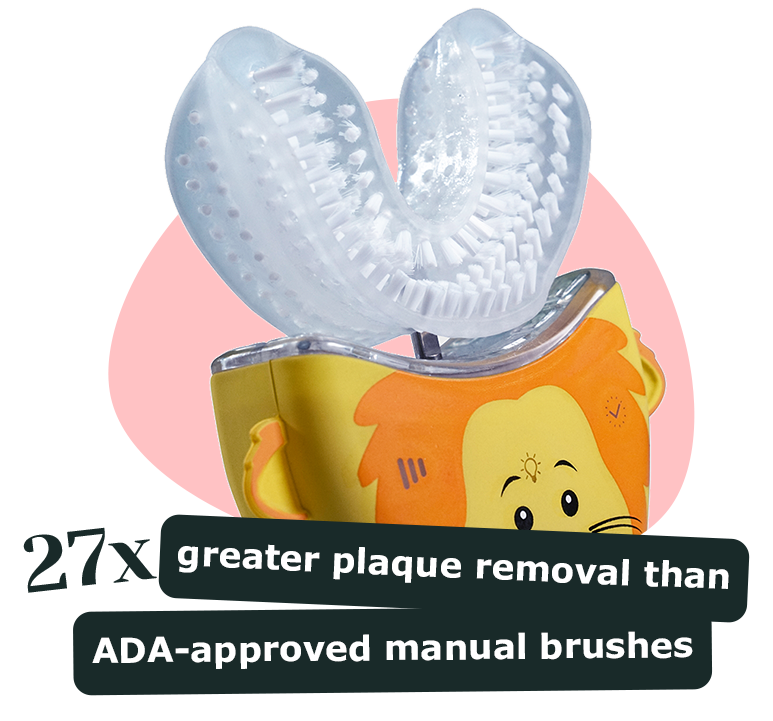 Fuller House Twins Does the Cheetos Challenge with the New AutoBrush® Pro: Kids!
AutoBrush® 4 Kids Review from Dr. Mikaeya Kalantari - Pediatric Dentist
Hear from real people that LOVE AutoBrush 
Cameron W.
★ ★ ★ ★ 
"This Autobrush makes me feel like I just got out of the dentist every time I brush, especially with the new Nylon brush. Very convenient to use."
Brenda S.
★ ★ ★ ★ ★
"I love my Autobrush Pro. I have found it to be a great addition to my normal oral care. This does a good job between the gum & teeth where most plaque is found."
Have a question?
We're here to help! For any concerns, email us at customercare@autobrush.com or start a LIVE chat.