Introducing the AutoBrush 4… 🦷

OCTOBER 15, 2020 POSTED BY: ATUL SHASTRY


What is AutoBrush? 
If you've followed our brand, you already know that AutoBrush was one of the first brands to enter the 360 degree toothbrush market. If you're new, then listen closely because you don't want to miss this exciting product update. So what is the AutoBrush, and how does it work? The AutoBrush was designed with ease and convenience of use in mind. The AutoBrush works to clean all of your teeth at once using the ADA Approved BASS technique to clean your teeth in 30 seconds! 
Drumroll Please….. 🥁

This year we've been incredibly busy reimagining ways to make the AutoBrush better for customers like you. We spent months re-engineering an AutoBrush molded from the feedback of our customers. Today, we're proud to introduce a product built by you, for you — The AutoBrush 4!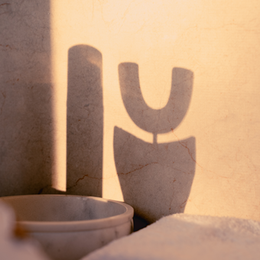 What's Different for Adults?
Let's dive into what the AutoBrush 4 has to offer by taking a look at some of its newest features:
Improved Blue Light LED Technology: Our whitening treatment and LEDs were redesigned to facilitate faster whitening results, with targeted therapy that works in tandem with our active whitening gels and toothpastes to improve the rate at which oxygen catalyzes the whitening reaction, meaning whiter teeth sooner as opposed to using whitening treatments by themselves. Additionally, the blue light LEDs serve a dual purpose of neutralizing harmful bacteria and can be used when you're not brushing to ensure your brush remains clean after each use.
Addition of Red Light Therapy: Studies have shown that red light therapy causes various parts of the tooth and gum to regenerate whilst reducing the amount of negative bacteria. It disperses doses of low-level red light at particular wavelengths to improve blood flow, encourage cellular turnover, increase circulation and repair damaged tissue
Combined Light Therapy: With the red and blue light LEDs working seamlessly, you can whiten your teeth while using the red light therapy for an efficient, all around cleaning treatment
Thicker Bristles: 

The AutoBrush 4's brush head is designed with thicker bristles allowing for a more optimal cleaning experience, with a brush head that was redesigned from scratch.

Improved Cleaning Modes:

 We improved our ultrasonic vibrations from 24,000 vibrations/minute to 30,000 vibrations/minute. Additionally, we've added 3 different cleaning modes (Care, Deep Cleaning and Massage) which allows you to seamlessly cycle between modes of varying intensity to achieve the cleaning results you expect effortlessly

New Timer Modes: 

Our adult's brush features new timer modes that allow for cleaning for 30 seconds, 60 seconds and 90 seconds. Additionally, we've kept our whitening mode (with blue light, red light or combined light treatment) for those that want to just use their AutoBrush for a light therapy and treatment.

New Brush Head Sizes:

 We've added two new brush head sizes for adults, one being an extra large brush head for those who have larger mouths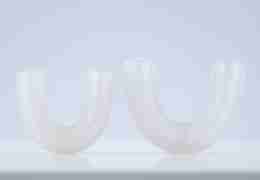 What's Different for Kids?
Our kid's brush has all of the above (except whitening) and has some additional features as well:

Added Blue Light LED Technology for Cleaning: Our Blue Light LED is built to neutralize harmful bacteria, and can be activated throughout the brushing cycle to eliminate harmful bacteria and after brushing to ensure that every brush cycle is clean
Red Light Therapy: Like the adult's version, the kid's version also has red light therapy that promotes improved circulation and gum regeneration
Additional Timer Modes: The kid's AutoBrush has 30 seconds (with music) and 60 seconds (with or without music) to allow for those kids who don't necessarily like stimulation with music.
New Brush Head Sizes: We've added 4 new brush head sizes that grow as your little one does. This allows for improved brush head contact with your child's mouth and promotes a better cleaning experience overall.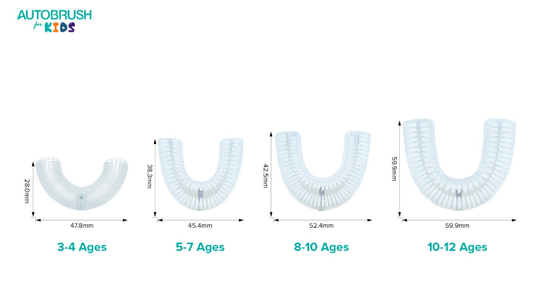 Why Purchase AutoBrush 4?
Because it is the

only 

brush on the market that provides a professional whitening treatment,

AND

 red light therapy that helps to regenerate your gum tissue and enamel. Because it's the

only

brush that neutralizes bacteria as it cleans all of your teeth at once. Because it's the

only 

brush that will truly get your child excited to brush their teeth!

Because there's no brush like it today!




👇👇 Interested? Sign up below to be the first to receive your AutoBrush 4! 👇👇