How AutoBrush Helped Robyn

OCT 20, 2020 POSTED BY: ATUL SHASTRY


Meet Robyn 👋:


Robyn is a busy mom of 4 (2 daughters and 2 sons). As a former dental assistant, she was intrigued to learn about AutoBrush and wanted to put it to the test with her children. Brushing her children's teeth had always been a chore for Robyn. When she approached us, we naturally wanted to put our AutoBrush to the test with her kids to see how it performed. Being naturally curious as to whether or not our AutoBrush worked, she used a plaque disclosing tablet to test how well AutoBrush removed plaque. Check out the video below to see how the AutoBrush performed!

What were Robyn's Thoughts About our AutoBrush: 💭


Robyn's children loved the AutoBrush so much that they she purchased 3 more for her children because they all love how the AutoBrush made a task they used to hate into one they now enjoy. That task used to be equated to a WWE wrestling match ←😂 (Robyn's Words)

After spending a few weeks with the AutoBrush as well as using them with her children, this is what Robyn had to say about it:
Seriously the biggest parent hack ever. We were always having issues with brushing our kids' teeth. My kids would always flip out when the time came. Once we got the AutoBrushes, now they literally love brushing their teeth. Don't worry I checked with a disclosing tablet to make sure that they actually work and they absolutely do. This is a game-changer. They are cute little animals, they light up and they play music. They are a bit of an investment but I promise you it is absolutely worth it.  Robyn W.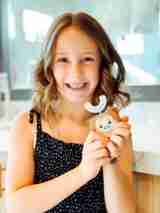 Dance Break: 💃

We've worked with several parents, and the one common point of feedback is that the music that our AutoBrush plays always evokes a reaction to want to dance! Yes, you heard that right, dance! We've worked with countless parents that have tried everything under the sun to get their kids to enjoy brushing. Dancing seems to be a very healthy option for that! As such, we feel obligated to share this video on the "correct" way to dance while using the AutoBrush — our hips don't lie!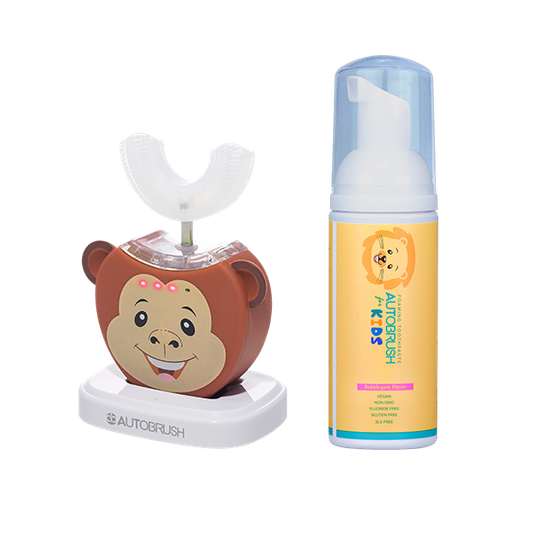 Final Thoughts:


Humor aside, parents like Robyn are what make us constantly innovate our products here at AutoBrush. We know that parents like Robyn aren't alone, and the facts are that many parents struggle to get their kids to brush their teeth — over 45% to be exact. We believe that our AutoBrush offers a fun, exciting way for children to fall in love with brushing, while empowering kids to independently learn the importance of brushing their teeth.
👇👇 Start dancing today with AutoBrush! Purchase Robyn's AutoBrush below! Hint: We have an awesome sale going on right now!👇👇