3 Stories About How AutoBrush Helped Others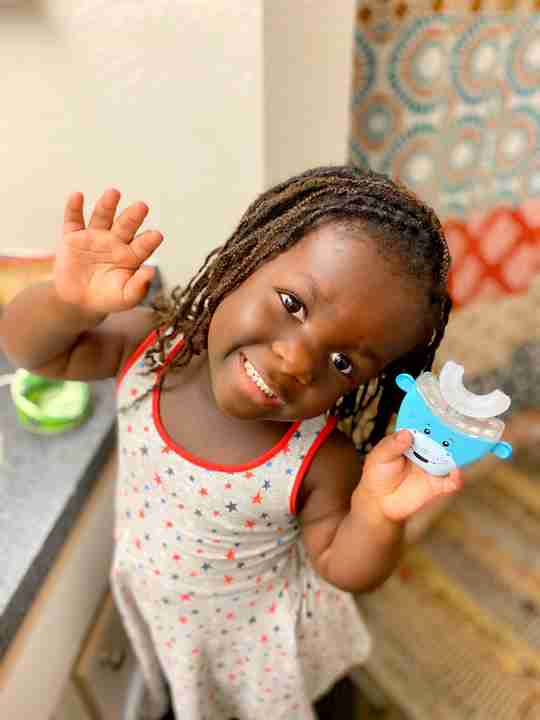 SEP 17, 2020 POSTED BY: ATUL SHASTRY


At AutoBrush, we pride ourselves in the fact that our brushes help to improve the lives of others. Today, we'll be discussing 3 individuals whose lives were improved by using the AutoBrush.
Eden Olivia: 
Eden and her mom heard about AutoBrush through Instagram. Eden's mom had been looking for a better way for her four year old daughter to take care of her oral health and instantly was drawn to us. She reached out to us asking if she could try it for her daughter who has dwarfism. We immediately responded, letting her know we'd love to help out Eden! After using the AutoBrush this is what Eden's mom had to say ❤:
Eden's has a smaller mouth than the typical child her age. Because of her Achondroplasia diagnosis …we look for things that would aid her in being independent. The average kids toothbrush can be a bit harsh even with assistance. The AutoBrush is soft enough to adjust to the structure of her mouth. We did not find an issue with the fitting. Eden enjoys her independence. She is super excited about not needing my help to brush her teeth now. She loves Lenni the Lion and the lights and music. AutoBrush is a winner in our house.
She recently went in for a dental check up and her dentist gave her an A+. At AutoBrush, we're proud to help parents guide their children to become independent when looking after their oral health by encouraging great brushing habits!

Robyn W
Robyn, a former dental assistant, had heard about AutoBrush from some of her friends. She reached out to us, intrigued, asking if she could try it out for her children. This former dental assistant put our AutoBrush to the test with her daughter using a plaque disclosing tablet to show how the AutoBrush cleans all of your teeth simultaneously. These were the results of that test: 

Abby
Abby's mother came to us asking if her daughter who has cerebral palsy could benefit from using our AutoBrush. Abby used to hesitate when brushing her teeth when using a conventional manual toothbrush. With AutoBrush, everything changed. Fast forward a year later, Abby is able to use our AutoBrush to independently brush her teeth! What was previously her least favorite part of the day (brushing her teeth) became her favorite with AutoBrush.